Riesling
The first Riesling grown & produced in Kansas. Made from grapes grown in the neighboring Lukas vineyard, this is a slightly off-dry, wonderfully refreshing white wine.
Oktoberfest
Jefferson Cup Award Winner – Voted one of the top 20 wines in the country! Our highly popular German-style white. Semisweet with a firm mineral finish. lt's a holiday and year-round favorite!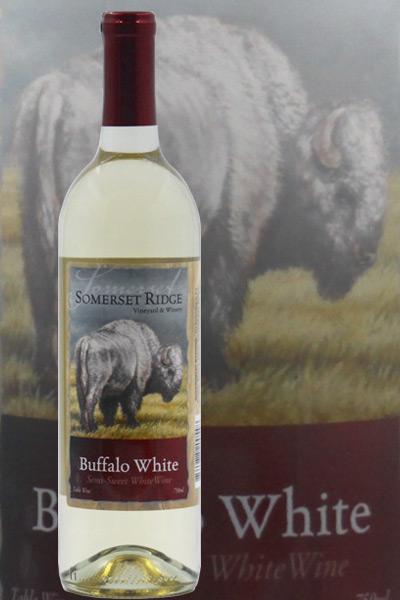 Buffalo White
Luscious tropical fruit flavors and a long, silky finish make this semi-sweet white a terrific wine for any occasion!