Make a Reservation at the Vineyard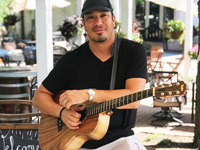 Jayson Kayne LIVE 1-4pm
Winery open 11-5pm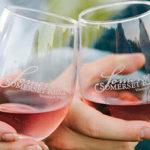 Activities
Indoor/Outdoor Seating
Picnic Friendly Wed. – Fri.
Charcuterie
Online Orders
Wine Tasting (Wed. – Fri. only)
Live Music
and More!
Hours
Wednesday – Saturday: 11:00 AM – 5:00 PM
Sunday: 12:00 – 5:00 PM
Address
29725 Somerset Rd
Paola, KS 66071
Somerset Ridge Vineyard & Winery - Paola, KS
Our Kansas vineyard was planted in the Spring of 1998 and now encompasses over 9,000 grape vines.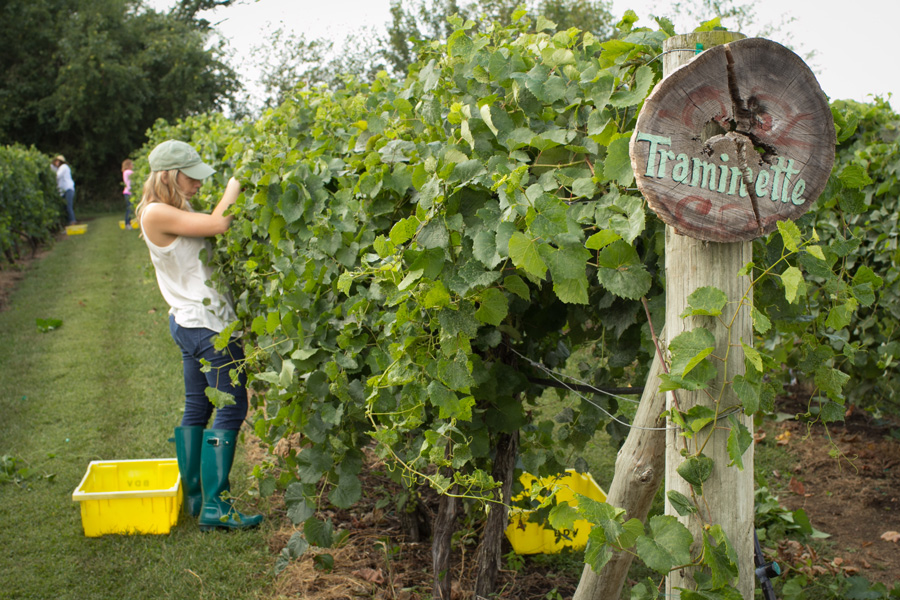 Somerset grows twelve different varieties of grapes in our vineyards. All our vines are pruned and the grapes are harvested entirely by hand to improve wine quality. We only use sustainable farming methods in the vineyard as well to ensure the best tasting wine for you! We absolutely use NO pesticides or synthetic fertilizers ever.
Of our twelve different grape varieties…
three are of the vitis vinifera species, one (Cynthiana-Norton) is all-American and the remainder are hybrids. Vitis vinifera are traditional European varities, such as Cabernet Franc and Chardonnay. Hybrids are varieties that have mixed European and American parentage, combining the good winemaking qualities of the European with the hardiness of the American. We are one of the few commercial Kansas City vineyards that grows both vitis vinifera and hybrids.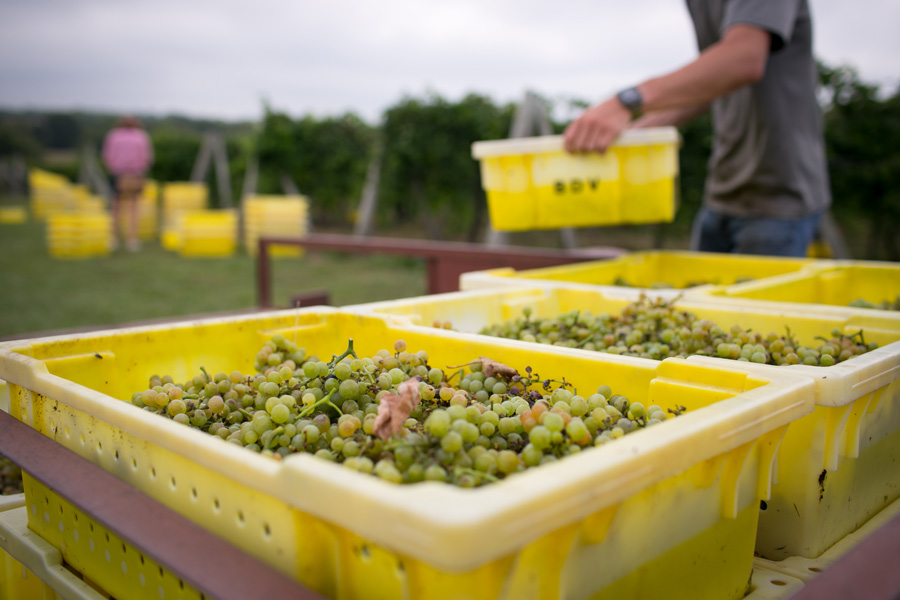 This traditional European grape makes an excellent, full-bodied white wine. We age ours in American oak.
A hybrid cross between Chardonnay and Seyval Blanc. This variety grows very well in our hillside vineyard and makes an excellent crisp, refreshing white wine.
An excellent white hybrid from the University of Minnesota. Often called the "Riesling of the Midwest."
A hybrid of the Pinot Blanc grape. Makes excellent fruity white wines.
Another hybrid whose main parent is the French/German grape Gewurztraminer. This is an excellent grape that makes several styles of rich, spicy white wine, from dry to late harvest sweet.
A European varietal from the Rhone Valley of France. Makes luscious, aromatic white wines.s.
The classic American wine grape. Makes full bodied, spicy red wines.
One of the oldest French wine grapes. Actually a parent of Cabernet Sauvignon. Produces complex, earthy wines with raspberry fruit. It loves our limestone vineyard.
A French-American Hybrid from the Loire Valley that makes excellent, medium-bodied red wine.
 This is a ground-breaking hybrid that is a cross between Cynthiana/Norton and Cabernet Sauvignon. We are among the first vineyards in the country to have this fabulous new grape. It combines the best qualities of its two great parents. Winner of multiple gold medals!
One of the parents of this highly acclaimed hybrid is Pinot Noir. It makes a soft, yet complex dry red wine.