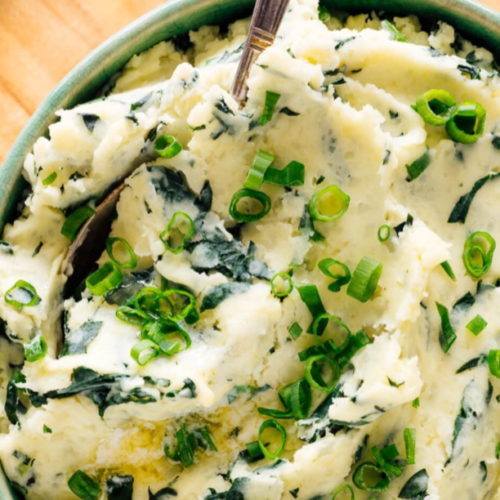 Colcannon With Lucky Dog Sautéed Kale
This Irish side dish is delicious, especially with our paired recipe of sautéed kale!
Instructions
Prepare the recipe for Sautéed Kale in Lucky Dog Hard Cider. Keep warm.

Next prepare your favorite mashed potatoes, complete with butter and cream, salt and pepper.

Add a generous amount of the kale to the potatoes, stirring by hand to blend in to the potatoes.

Check for seasoning, adjust if needed.

Place into serving bowl. Sprinkle with chopped green onion and pats of butter.